SHIPPING & RETURN
What shipping methods do you offer?
Orumatoru partners with major international shipping companies like DHL, UPS, FedEx, and EMS to offer four shipping methods:
Average Shipping time 7-21 Business Days   - See our Mandate to find out Why
Expedited Shipping: Please contact us for that
You can choose your preferred shipping method on the Order Information page during the checkout process.
*Note: Due to longer customs clearance times, Standard Shipping times have been extended to 15-30 days for Brazil and 10-20 days for all other destinations in Latin America.
TRANSPARENCY
We care about the dread of international online orders. For Buyers and for ourselves… (We really are putting our money where our mouth is and want to ensure we keep doing so)
So personal Picture of each item is taken and sent to Buyer before shipping.
This is Buyers opportunity to be fickle and change their Mind, for Any reason whatsoever. Because Once shipped Our Return Policy below goes into effect. (Please read below)
SHIPPING
We have a universal cart that consolidates all order from different sellers in different regions.
Q: How Long does shipping take?
Shipping time depends on your shipping choice.
Standard shipping - Direct to you, takes roughly 7-21 days
Standard shipping - Seller - Orumatoru - Buyer takes roughly 7-24 days
Expedited shipping - Extra Cost
(Note we cannot calculate individual's country custom waiting period as that is outside of our jurisdiction)
Q: Are there any extra fees ?
No extra Fees… If in the contiguous United States Enjoy free standard shipping whether you chose to have it shipped directly to you or to Us first.
Expedited shipping : Will incur an expedited shipping Fee on the check out page.
International Buyer: No extra Fees…. Just the flat rate shipping fee whether you chose to have it shipped to you directly or to US first. (With exception of your customs,vat fees of your country… We cannot speak for each countries system and therefore are not responsible for that)
Q: How does the Discount work?
It is simple and transparent. $10 off every extra Item you add to cart after the first item.
1 extra item is $10 off
2 extra item $20 off and so on…
 What countries or regions do you ship to?
Orumatoru.com ships worldwide to nearly every country across the globe, covering North and South America, Europe, Asia, Africa, Oceania, and more. We employ the services of major, trusted international carriers to ensure your package arrives to your destination safely and securely. Please refer to the chart below to check if we ship to your country. If you do not see your country please drop us a message and we will let you know the possibilities. 
Do you ship to PO Boxes or APO/FPO military addresses?
Sorry, at this time our shipping partners are unable to ship to PO Boxes or APO/FPO military addresses addresses so you will need to provide a street address. If you provide a PO Box or APO/FPO military address, it will delay shipment of your items.
Are there any additional fees involved in international shipping?
In some cases, there will be VAT or other taxes, customs duties or fees levied by your destination country. Additional charges for taxes or customs clearance must be borne by the recipient; we have no control over these charges and cannot predict what they may be. Customs and taxation policies vary widely from country to country; you should contact your local customs office for further information. When customs clearance procedures are required, it can cause delays beyond our original delivery estimates.
Please note that we are unable to list items as a gift or write an amount lower than the actual product price on customs forms.
RETURNS POLICY
THE PRODUCTS ARE FINE, BUT I CHANGED MY MIND
Products with no quality-related issues can be returned within 7 days of receiving your order. Buyer is responsible for the shipping cost of such returns.
We are a small to mid-sized business so processing returns are costly for us. So there is a 30% restocking fee for such reasons as the above. So to be fair to both sides have a good look at what you are ordering and be certain before you place your order. 
Any product that has been used does not qualify for a return. Returned items must be unused, with original tags and packaging.
Note: Before Returning Products please Kindly contact us to receive an RMA number and return shipping address for a seamless return. Failure to do so, could cause delay and problem in refund process. 
Products with quality problems
We guarantee all of our products against material and workmanship defects within the warranty period listed in the above
(7 days of receiving your order). If a defect arises and a valid claim is received by Customer Service within the warranty period, we can offer you full refund. 
For product-specific policy conditions and warranty periods.
RETURNS
Q: How does RETURNS work?
Return for Full Refund on Items which do not hold the quality and style represented in the picture and by the brand.
No need to worry about sending back to international Seller… Just contact us… And following our instruction send it to us in New York . Refund is approved after we receive the return. Start a return here
Qb: RETURNS we do not accept?
Return due to buyers sizing error (pay attention to sizing chart)
Return due to buyer's fickleness
Return due to change of Mind
Remember we are not the brands… We vouch for the brands quality, hence we are only able to accept returns and offer full refunds for quality Issues on Items which do not hold the quality and style represented in the picture and by the brand and handle the loss on our own… But we cannot be responsible for fickleness and carelessness and buyers remorse
Be Mindful of your shopping habits, Be certain you want to buy, we are trying to reduce the damage done to planet earth. So be mindful and certain you like what you are ordering.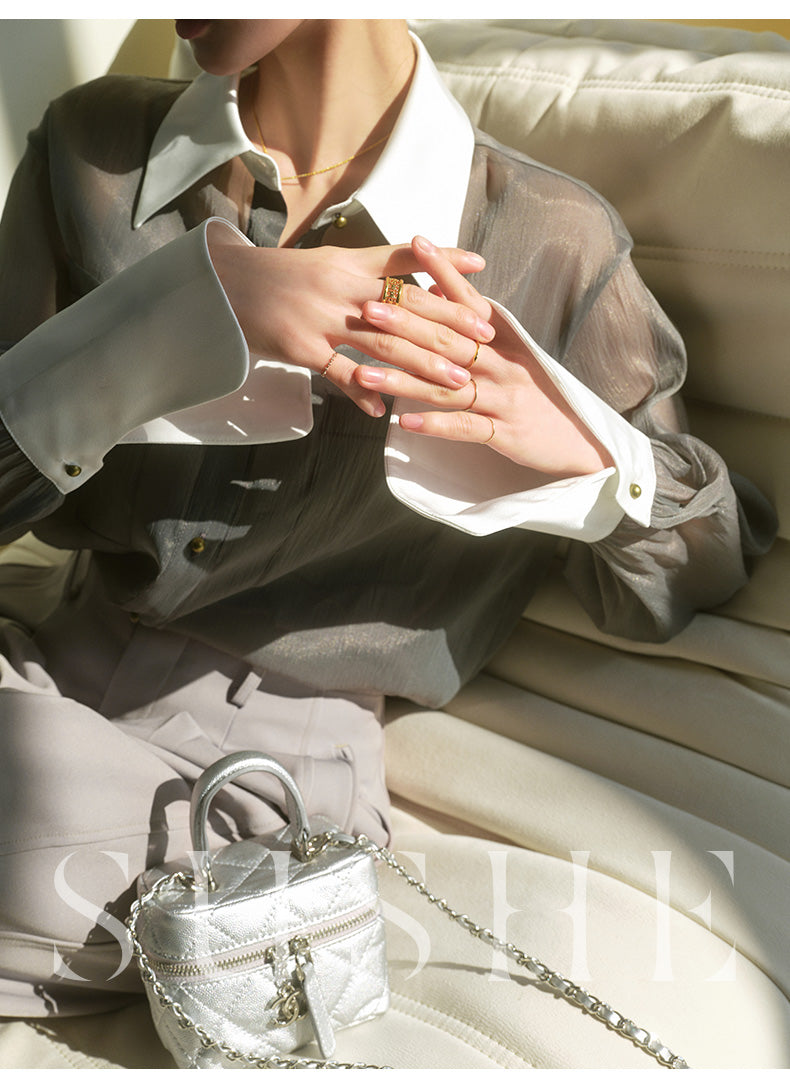 WHAT WE ARE ABOUT
We are dedicated to introducing authentic quality Asian brands to the rest of the world. Located in New York. We operate to make sure our customers have a seamless shopping experience with our curated brands
EXPLORE OUR BRANDS